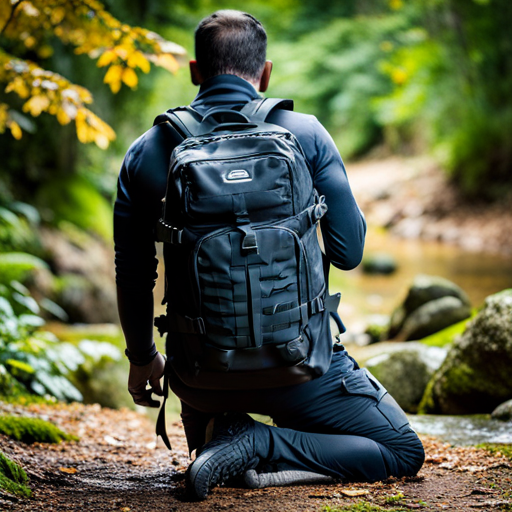 Choosing the Right Tactical Backpack for Your Outdoor Adventures

When it comes to outdoor adventures, having the right gear is essential. And one of the most important pieces of gear you can invest in is a tactical backpack. Whether you're hiking, camping, hunting, or engaging in any other outdoor activity, a good tactical backpack can make all the difference in ensuring your comfort, convenience, and safety.

But with so many options available in the market, how do you choose the right tactical backpack? Here are some factors to consider before making your purchase:

1. Size and Capacity: The first thing you need to determine is how much space you'll need. Consider the duration of your outdoor adventure and the items you plan to carry. Look for a backpack with enough pockets and compartments to keep your gear organized. Additionally, ensure that the size and weight of the backpack are manageable for you.

2. Durability and Material: Tactical backpacks are designed to withstand rugged conditions, so durability is key. Look for backpacks made from high-quality materials like nylon or polyester, as they are water-resistant, tear-proof, and can withstand rough handling. Reinforced stitching and heavy-duty zippers are also important features to look for.

3. Comfort: Since you'll be carrying your backpack for long periods, comfort is crucial. Look for backpacks with padded shoulder straps and a padded back panel. Adjustable straps and a sternum strap can help distribute weight evenly and reduce strain on your body. Additionally, breathable mesh or ventilation channels can help prevent excessive sweating and discomfort.

4. Accessibility: When you're out in the wild, you want quick and easy access to your gear. Look for backpacks with multiple entry points, such as front-loading zippers or top-loading drawstring closures. Molle-compatible webbing and attachment points can also be useful for securing additional gear.

5. Special Features: Some backpacks come with special features that can be highly advantageous. Look for backpacks with hydration bladder compatibility, which allows you to stay hydrated without having to stop and retrieve your water bottle. Compression straps can help stabilize the backpack and reduce bulkiness. Padded hip belts are also beneficial for weight distribution and can provide additional support.

6. Brand Reputation and Reviews: When investing in a tactical backpack, it's always a good idea to consider reputable brands with positive customer reviews. These brands have a proven track record of producing high-quality products that can withstand the demands of outdoor adventures.

In conclusion, choosing the right tactical backpack is crucial for a successful and enjoyable outdoor experience. By considering factors such as size, durability, comfort, accessibility, special features, and brand reputation, you can ensure that your backpack will meet all your needs. Remember to research and compare different options before making your decision. Happy adventures!